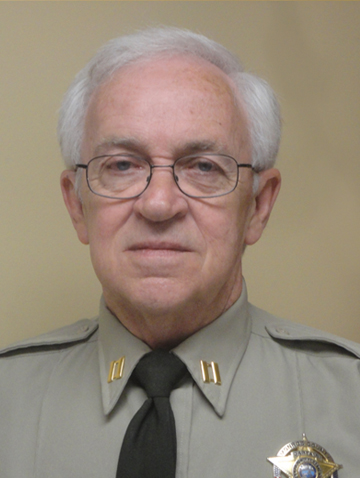 Steve Ogle - Captain Criminal Investigation Division
Steve Ogle started his law enforcement career in 1984 at the Madisonville Police Department. In March of 1989, he accepted a position as Deputy with the Monroe County Sheriff's Office. Not long after, Ogle assumed the position of Detective. In 1991, he was promoted to Chief Deputy. A couple years later, Ogle left the Monroe County Sheriff's Department to serve as Police Chief in Tellico Plains until 1995. In 1997, Ogle worked part-time with the Madisonville Police Department until he obtained a full-time position in 2003 as Night Shift Sergeant. He then returned to the Monroe County Sheriff's Office in 2006, serving as a Night Shift Supervisor.
During his 25 year law enforcement career, Captain Ogle has attended countless specialized training sessions. He has completed courses, such as: jail basic training, FBI homicide investigations, basic criminal investigations, NCIC, and many more. Also, Ogle has been in many supervisory positions and has experience investigating high profile cases.
Ogle has received numerous law enforcement awards, including one for service above and beyond the call of duty pertaining to a wounded officer. Furthermore, in 2009, Governor Phil Bredesen presented Ogle with a certificate recognizing him for his patriotism, valor, and fidelity.
Captain Ogle is a native of Monroe County. He and his wife Becky have been married for 22 years and have two sons and two grandsons.