An Honor to Serve – A Duty to Protect
Monroe County Sheriff Tommy Jones

Sheriff Tommy J. Jones II is a Sweetwater native, lifelong Monroe County resident, and graduate of Sequoyah High School. In 1999 Tommy started his law enforcement career with the Monroe County Sheriff's Office as a part time corrections officer, quickly transitioning to a full time position. Within a year he became a patrol deputy, balancing his law enforcement work with farming a large cattle operation.
Tommy attended the Police Academy in 2000 at Cleveland State Community College and is currently working on his Criminal Justice degree. After completing the police academy he returned to the Sheriff's Office as a 3rd shift patrolman. He was promoted to patrol sergeant and K-9 officer. Tommy was soon assigned to the Interdiction Plus Program with HIDTA, a federal anti-drug multi-agency initiative. From 2010-2014 he was employed by the Sweetwater Police Department as a K-9 officer. His ensuing years included 1000's of hours of training, one of the most recent being an FBI Law Enforcement Executive Development (TLEED) program of training for administrators.
In 2014 Tommy became the Chief Deputy of Monroe County. He was appointed Monroe County Sheriff in December 2014 and elected to the position in 2016. On behalf of the citizens of Monroe County he has many goals for the Sheriff's Office to ensure that his vision helps them, supports them and protects them. These include increased neighborhood patrols, senior citizen welfare checks, property recovery, victim followup and aggressive drug enforcement.
Tommy and his wife Jeanna were high school sweethearts and are proud parents of son Chandler. They attend Hiwassee Church of God. Tommy left cattle farming after 20 years and today the family makes their home in Vonore. When his demanding schedule allows, Tommy's favorite past time is K-9 training.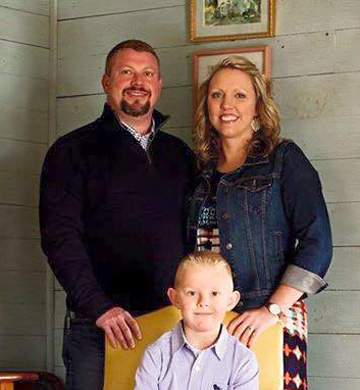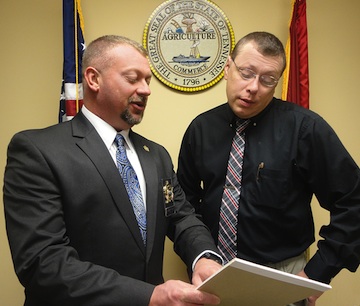 Chief Deputy Chris White
Chris C. White began his career in law enforcement in 1993, after graduating from the Police Academy at Cleveland State College. He served in the Vonore City Police Department for 2 years, then was hired by the Monroe County Sheriff's Office. White served 5 years in Monroe County, in positions as a patrolman, patrol sergeant and detective. In 2005, White became a Loudon County School Resource Officer. He also held positions as Narcotics Investigator and Criminal Investigator, then moved to the 9th Judicial District Attorney's Office where he served for two years.
In 2014, White accepted the position of Patrol Captain with the Monroe County Sheriff's Office. White has received numerous certificates and awards in many aspects of law enforcement throughout his career. His recent selection by Sheriff Tommy Jones to serve as Chief Deputy of Monroe County Sheriff's Office is a reflection of his dedication to the office and the communities it serves.
The Chief Deputy assists the Sheriff in providing direction to the department to fulfill its mission of protecting and serving the citizens of Monroe County. This role is also responsible for assuming the duties of the County Sheriff in his absence. Chief Deputy provides supervision to captains, division supervisors and jail administrator.
"I consider the role of Chief Deputy of Monroe County as an honor. I will strive to work to fulfill the goals set forth by Sheriff Jones. In my 18 years of law enforcement experience I have held positions of patrolman, detective, school resource officer (SRO), narcotics, and Patrol Captain. These various roles have allowed me to see many aspects of the department and understand how each part must work together to provide the protection for the citizens of Monroe County," said Chris White.
Chief White has 3 daughters and is married to Angela.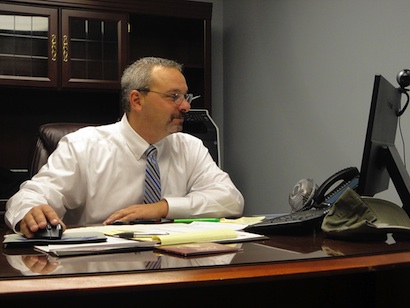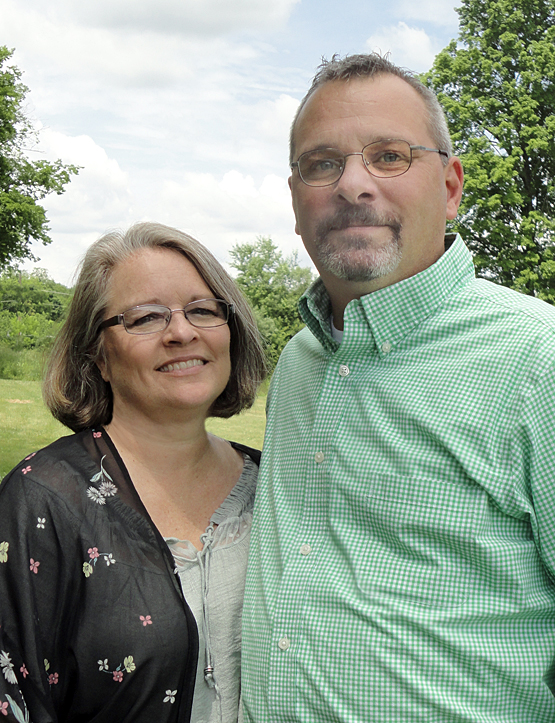 Our Code of Ethics
All members shall be habitually courteous; they shall recognize their responsibilities as public servants and shall be particularly attentive to citizens seeking assistance or information or who desire to register complaints or give evidence.
Members shall accept their responsibility to the public by being punctual in their engagements and expeditious in the performance of their duties.
Members shall regard their office as public trust and in the discharge of their duties be constantly mindful of their primary obligation to serve the public efficiently and effectively.
Members shall administer the law in a just, impartial and reasonable manner and shall not accord to some reasonable treatment than to others. They shall recognize the limitation of their authority and at no time use the power of their office for their own personal advantage.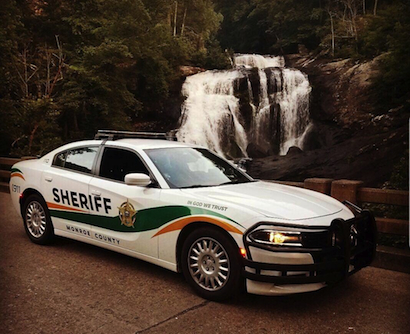 Members shall be true to their obligation as custodians of public property and shall bear in mind that the misuse and waste of public property is equally reprehensible as the misuse or waste any money from the public treasury.
Members shall not limit their effectiveness in the administration of their office by accepting gratuities or favors from citizens or corporations with whom they may have official dealings.
Members shall cooperate fully with all other public officials to the end that safety and general welfare of the public will be ensured. They shall not permit jealousies or personal differences to influence their cooperation with other agencies.
Members shall add to their effectiveness by diligent study and sincere attention to self-improvement. They shall welcome an opportunity to disseminate practical and useful information relating to matters of the public's safety and welfare.
Members shall so conduct their public and private lives that the public will regard them as examples of stability, fidelity and morality.
Members shall bear faithful allegiance to their government and be loyal to their profession. They shall accept as a sacred obligation their responsibility as citizens of Monroe County, Tennessee, and the United States of America, to support the laws and the Constitution. As public officials, they shall consider the privilege of defending the principles of liberty as defined in our Constitution and laws, this privilege being the greatest honor that may be bestowed upon and person anywhere.