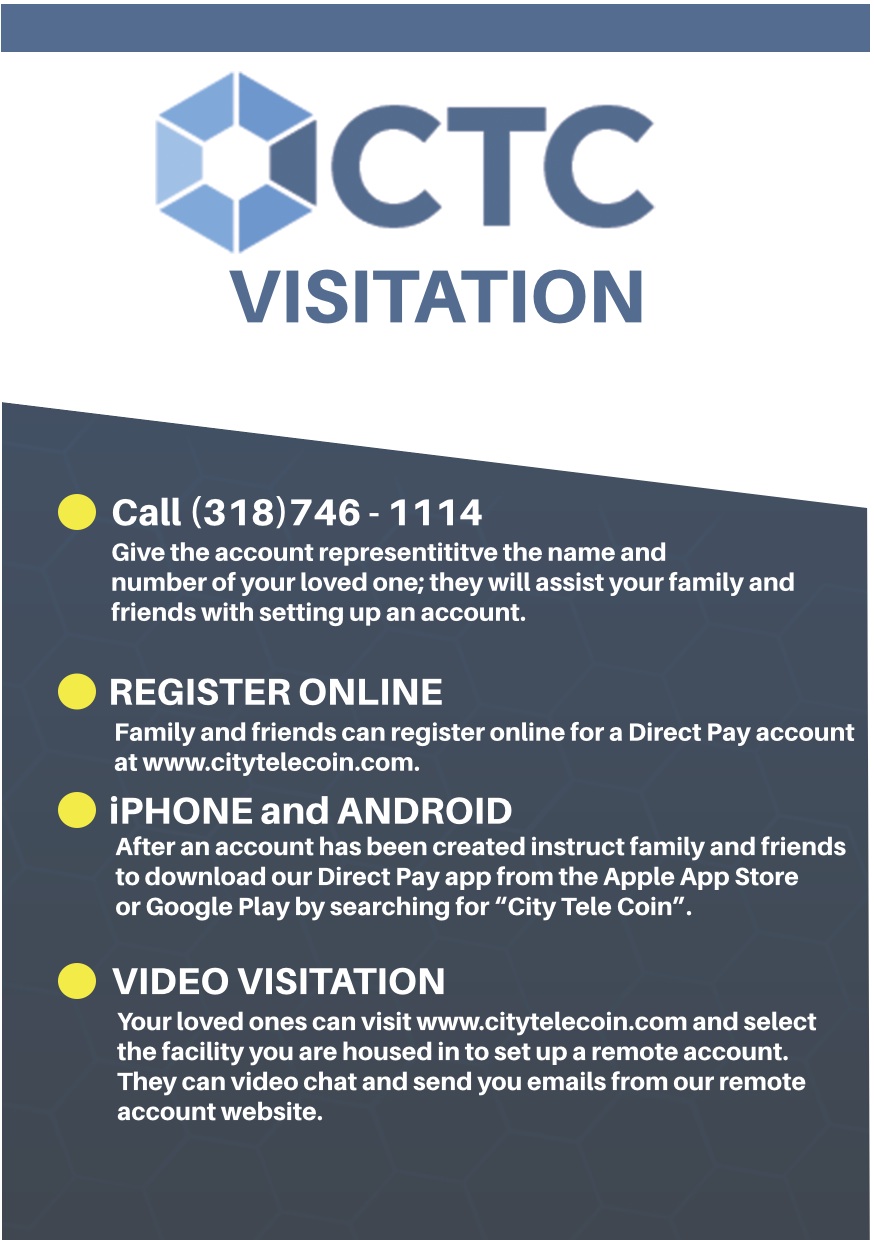 Visitation Schedule & Rules
Effective 08/01/2019:  Visitation days are Thursday-Sunday from 7:00am - 5:00pm.

Cells 1, 8, 9, 10 & Dayroom visit on Thursday and Saturday.
Cells 2, 3, 4, 5, 6, 7 & Annex visit on Friday and Sunday.
Scheduled visits can be made Monday-Friday from 8:00am-8:00pm; call 423-442-3911 to schedule a time for a visit.
YOU MUST CALL to schedule your visit Monday-Friday at least 24 hours in advance of the requested visit.
About Visitation:
The visiting time is 30 minutes. Inmates are allowed 3 visitors per visit, and they are "first come, first serve." If the inmate has already had a visitor for that day you will not be permitted to see them.
Items prohibited in the lobby and visitation areas:
CELL PHONES
PURSES
BACKPACKS/BAGS
PETS ARE NOT ALLOWED IN THE BUILDING
(Exceptions: Diaper bags - These are subject to being inspected by jail staff.)
Any person who is caught violating these rules will be asked to leave visitation and possibly banned from visiting again.