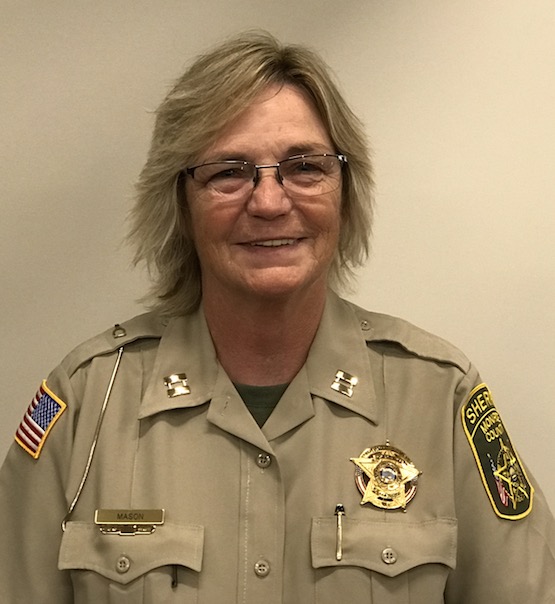 Captain Jane Mason began her career in 1980 as an Officer with the Tennessee Valley Authority Public Safety Service. In 1990 Jane enlisted in the Navy Reserve as a Corpsman until 1998. In 1995 she transferred to TVA Police as a Police Officer until her retirement in May of 2012. In April 2013 Jane joined Sweetwater Police Department as a School Security Officer and stayed there until joining the Monroe County Sheriff's Office in May 2015.
Jane Graduated TVA Public Safety School in 1980, FLETC Land Management School in 1996 and TLETC in 2015. In 2007, Jane graduated Roane State Community College with an Associateís Degree in Law Enforcement.
During her career with TVA Jane was a firearm's instructor, district armor for all department weapons, first-aid and CPR instructor, National Safety Council Defensive Driving Instructor and Rape Aggression Defense Instructor. She also served as a Victim Witness Representative and honor guard member. Jane has had thousands of hours of in-service and other specialty schools.
Since being with the Monroe County Sheriff's Office, Jane has attended TLETA Courtroom Security School, FLETC US Marshals Court Security Seminar and Civilian Response to Active Shooter Events Instructor School. Since being promoted to Captain, Jane has written and implemented emergency action plans for both courthouses, general orders for courtroom security and developed a courtroom security lesson plan for the department.