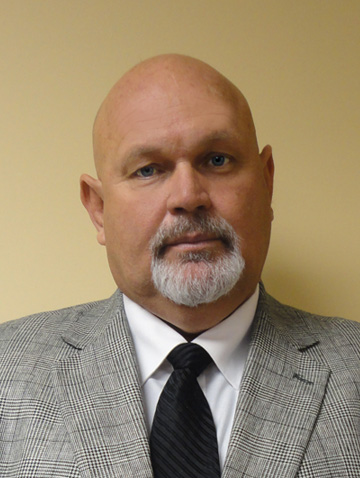 Meet Training Captain Don Bivens
Captain Donald K. Bivens law enforcement career spans over 34 years he started with the Knox County Sheriff's Office. He has served as a Jailor, a transportation officer, he graduated the law enforcement academy and worked 20 years as a Patrol officer, and the last 8 years he was assigned to training. He has attended instructor development school, several schools on Officers survival, verbal judo Instructor school, S.T.O.P.S. Instructor school, F.B.I. Firearms Instructor School, Air soft instructor, Tactical Response to Lethal Threats Instructor, Taser Instructor School, Low Light Instructor, Glock armor school, AR-15 armor school, Field training officer school and has served as a F.T.O. for several years. He also is a member of ILEETA where he attended schools on mental perpetration and tactics for survival, Train to win, ìIím shot winning in deadly force encounters,î winning mind warrior spirit, and Police use of deadly force incidents and aftermath. He holds post instructors certification in Tactical Communication, Traffic Stops, Officer Safety, Firearms, Instructor Development, and F.T.O. and In March of 2011 he was made the Knox Co. Sheriff's Office General Departmental Instructor. He retired from the Knox County Sheriff's Office in 2015. He now works for the Monroe County Sheriff's Office where he serves as their General Departmental Instructor and is the Captain over Training.
Captain Bivens graduated from Tellico Plains High School in 1984. He is married to Regina, his wife of 31 years and is the proud father of three sons, a daughter, a daughter-in-law, and three grandchildren.