"School safety is a top priority in our administration," said Sheriff Tommy Jones. "I'm very thankful for the cooperation extended by the public, county commission, and school board. We have been able to hire five new SROs to better serve and protect our children and teachers. In order for a child to learn, he or she must first feel safe. As long as I am Sheriff, I will do everything possible to keep our children protected."
School Resource Officers "SROs" received the following specialized training:
ALERRT School held in Pigeon Forge TN
Basic SRO School held in Lebanon TN
"In-service" Departmental Training held in Madisonville TN
"ALERRT" (Advanced Law Enforcement Rapid Response Training): Active shooter Level I Training is a dynamic course of instruction designed to prepare the first responder to isolate, distract, and neutralize an active shooter. This course covered shooting and moving, threshold evaluation, concepts and principles of team movement, setting up for and room entry techniques, approach and breaching the crisis site, secondary responder tactics, improvised explosive devices, and post engagement priorities of work. The course culminated with dynamic force-on-force scenarios.
"Our School Resource Officers, along with the faculty and staff within the Monroe County school system, have worked hard this year on the safety of the students. We will continue to train and develop plans to keep Monroe County safe," said SRO Captain Rusty Vineyard.
The Sheriff's Office welcomes the new SROs: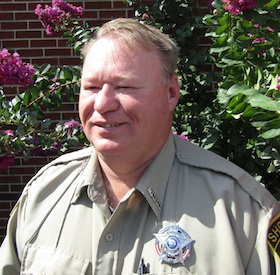 Conway Mason
In 1999 Conway began his law enforcement career at the Sweetwater Police Department. While at Sweetwater he was a K9 officer and obtained the rank of Sergeant. In 2006 Conway joined the Monroe County Sheriff's Department as a narcotics agent and detective and in 2015 transferred to patrol. Conway is a graduate of the Tennessee Law Enforcement Training Academy and is married with four children.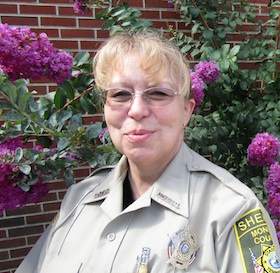 Sarah Mills
Sarah started her law enforcement career with the Loudon County Sheriff's Department where she worked for two years as a correction officer. Sarah worked at the Athens Police Department for approximately 16 years, serving in several different capacities which included but were not limited to patrol, traffic, child passenger safety tech. While with Athens Police Department, Sarah achieved the rank of Patrol Sergeant. Sarah is a graduate of the Cleveland State Police Academy.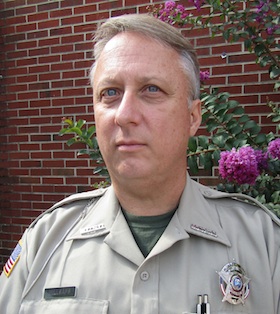 Doug Millsaps
Doug is a 20 plus year law enforcement veteran, serving as Patrol / Training Captain at the Tellico Police Department, and as Lieutenant with the TVA Police Special Services Division. Doug has experience as a Major Crimes Detective, Swat team officer, Hostage Negotiator, Firearms Instructor and is a certified handgun carry permit instructor. He is a graduate of the Federal Law Enforcement Training Center. Doug has received training from the FBI, US State Department Diplomatic Security Services and many other agencies throughout his career. Doug is also a Veteran of the U.S. Coast Guard Reserves and the Tennessee Army National Guard 278 ACR.
Nick Farrell
Nick began his law enforcement career in 2004 with the Sweetwater Police Department. During his fourteen (14) years at Sweetwater his duties included patrol, canine handler, Police Explores leader, Housing Authority Officer and training officer. Nick is a certified S.T.O.P.S. and Active Shooter Response Instructor and is a graduate of the Cleveland State Law Enforcement Academy.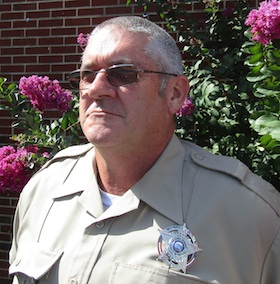 Danny Poe
Danny began his law enforcement career in 2006 with the Sweetwater Police Department as an auxiliary officer. Danny was promoted to patrolman in 2010, where he worked for 12 years performing his duties in all aspects of law enforcement before joining the Monroe County Sheriff's Department as an SRO. Danny is a graduate of the Tennessee Law Enforcement Training Academy.