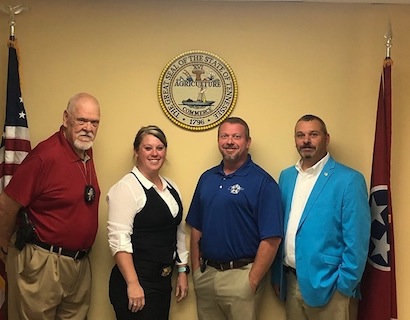 Congratulations to our newest detective. Officer Samantha Filley, from the Patrol Division, has joined the Sheriff's Detectives Division.
Samantha has worked for the MCSO since 2006, starting out in the Corrections Division. She graduated from the Blount County Sheriff's Office Regional Training Academy in 2015, effecting her move to the Patrol Division.
Sheriff Tommy Jones II, Chief Deputy Chris White, and Captain Detective Mack Williams congratulate Detective Filley, knowing she will perform exceptionally as she has in her other roles.